Yes! Already!
I know, I know that's what I said!!
I can't believe how fast this summer is going by.
I was just sitting enjoying my evening reality shows & it hit me...
School starts this month! Holy hay wire!!!!!!
I'm so not ready for my little guy to be a FIRST grader!!!
Getting ready for school doesn't mean just getting things for the little guy...
There is someone that is so important and
plays a special role in your little person's growing adventure...
Who you ask??
His future super awesome teacher!!
Okay, so I absolutely love teachers!
I have a couple of BFF's who are teachers & I know how challenging their career can be.
While in college I worked part time as a toddler teacher at a learning center...
let me tell ya I'm glad I didn't take that career path.
Okay, so I might of considered it only because I love kids.
I just think I would get to attached.
(& I hate math..correct grammar..& I'm horrible at spelling..yadda..yadda..yadda..)
So anywhooo, last year was my little guys first year of Big Boy school!
Lucky for us it was also his teachers first year of teaching.
We love her! We couldn't have asked for a better Kindergarten teacher.
Did I mention I love gift giving??
We showered this little lady with gifts whenever they let us.
I shared what Phillip & I made her for Christmas
Here
.
Here are a few gifts we gave this super awesome teacher this past year...
For teachers appreciation week they had a different theme everyday.
Now this teacher was a super healthy eater &
highly allergic to certain things so it was pretty tricky!


Monday: Showering with flowers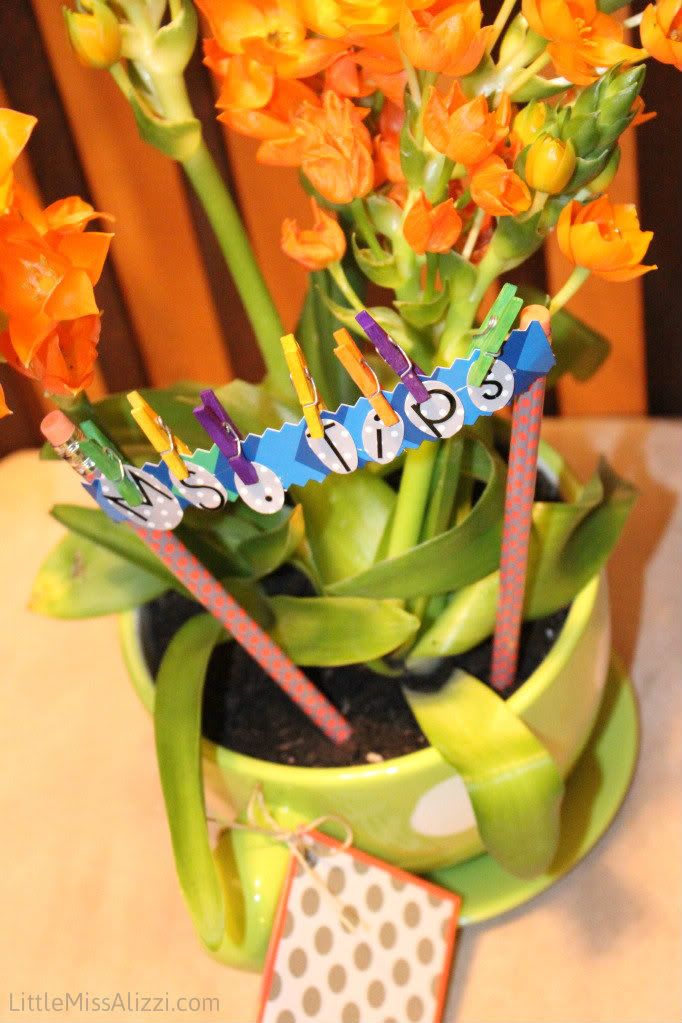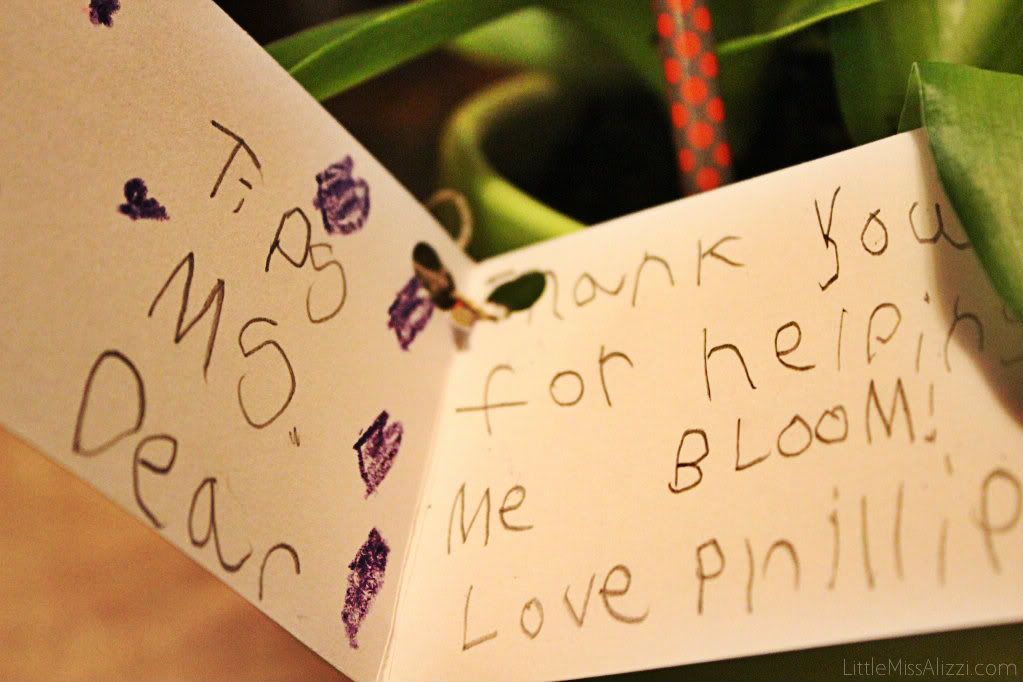 Tuesday: A refreshing drink
I thought a jamba juice gift card would keep us safe!
I love this place!
Ask & they can make it!
Super healthy stuff and for a non-dairy teacher this was perfect-0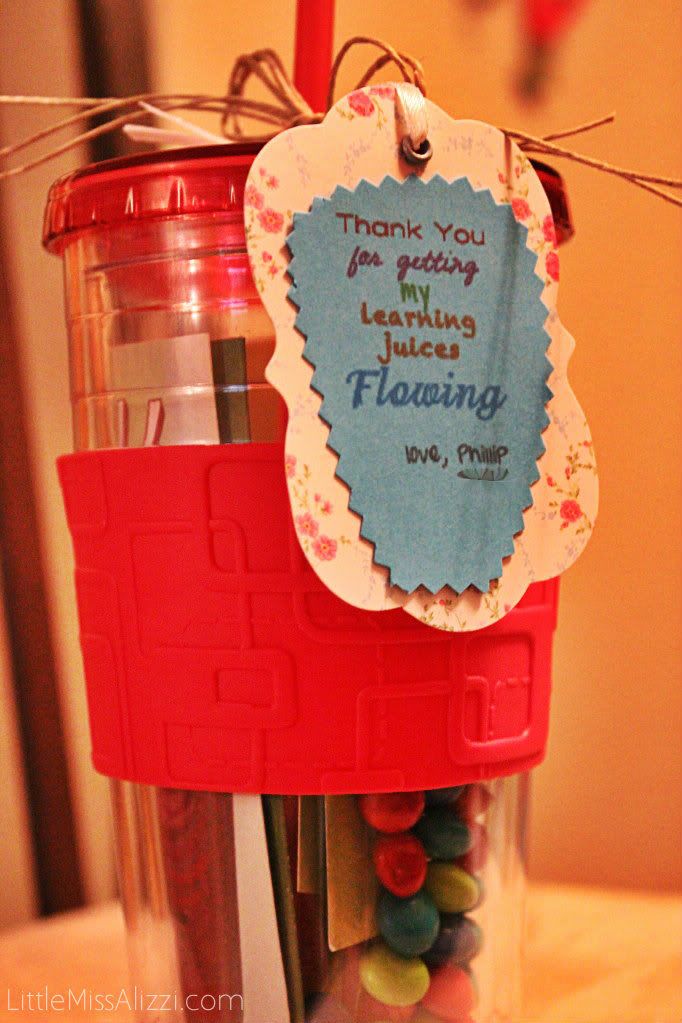 Wednesday: Something sweet
This teacher loved berries!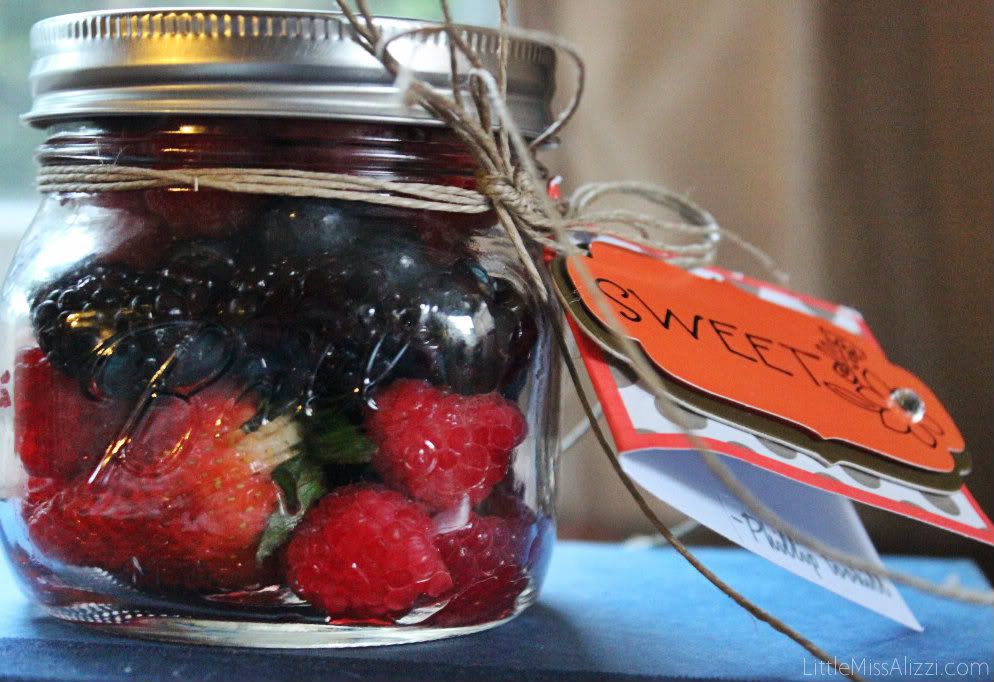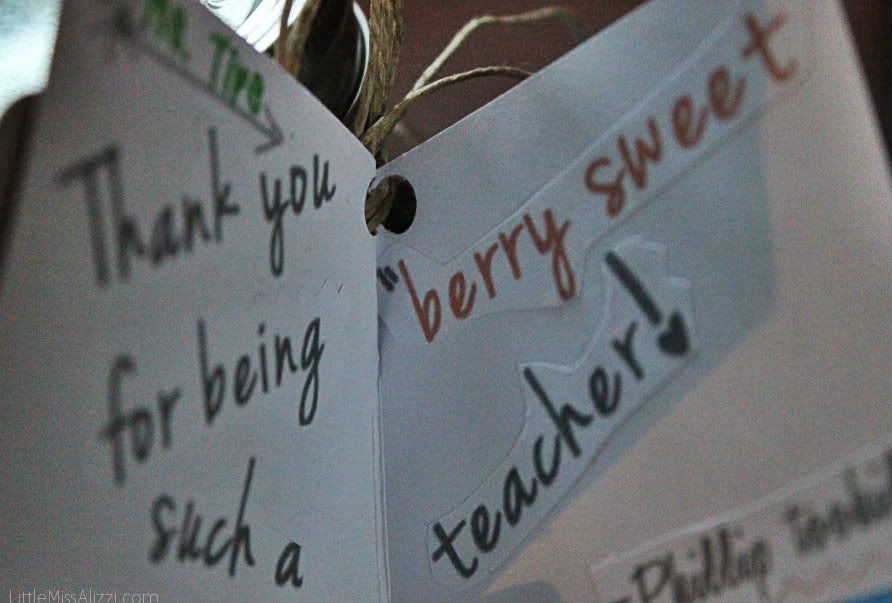 Thursday: Awesome card Darn didn't get a pic of that!
Friday: A healthy relaxing snack She also loved snacking on nuts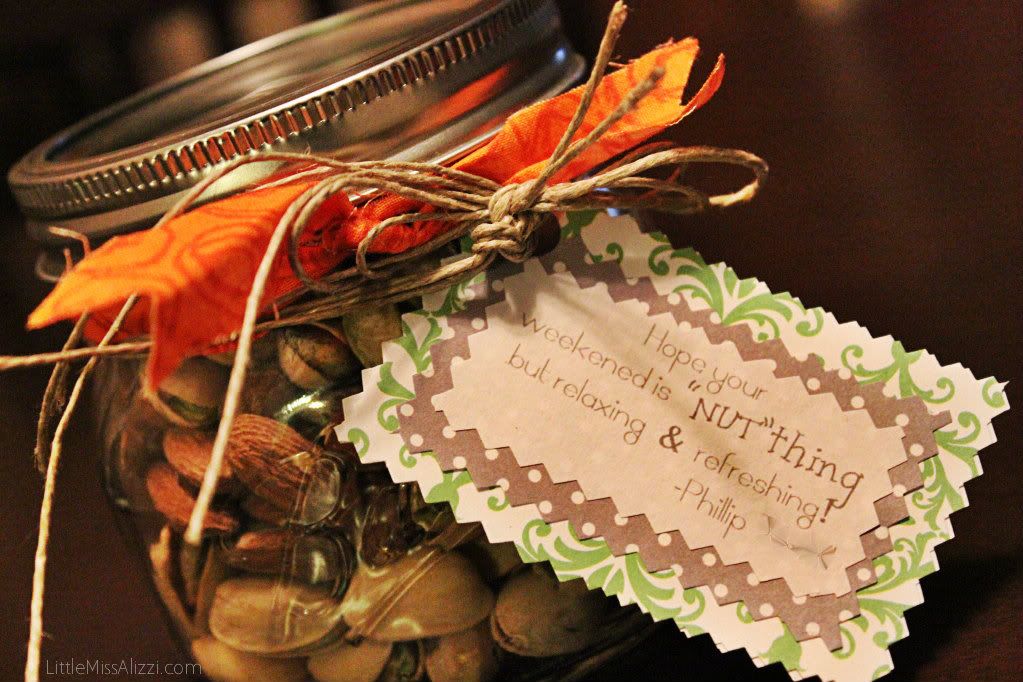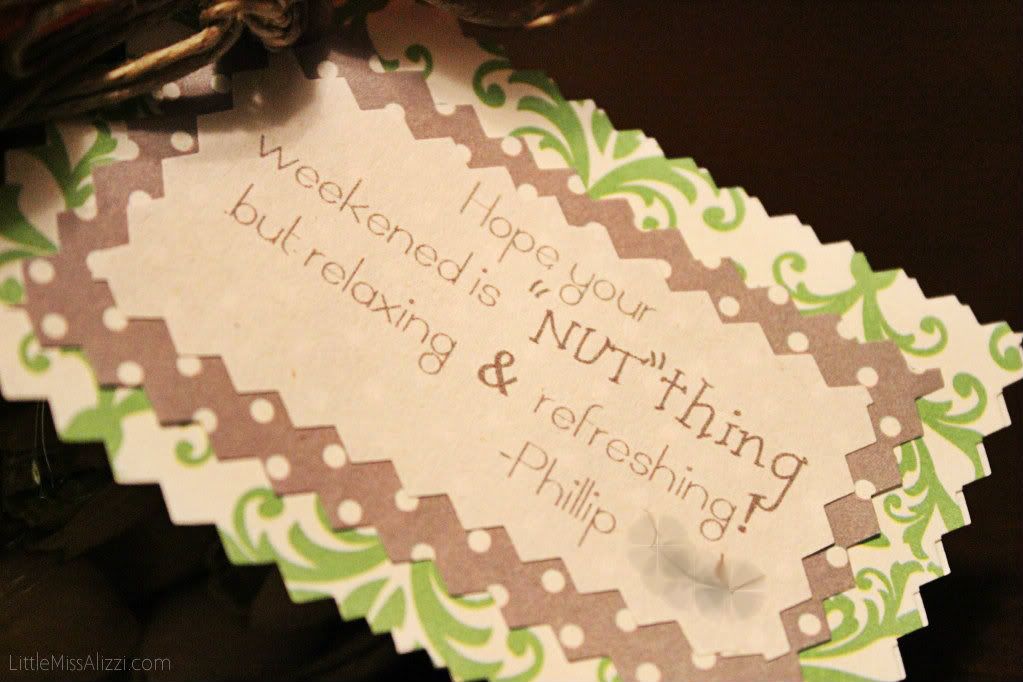 There ya have it a few gift ideas for that special teacher.