So today I decided to share with y'all a quick little mani I gave myself...
I started off with painting my nails a gray color...
I painted some tape so I could use it as stickers....
I cut out some triangles for my design...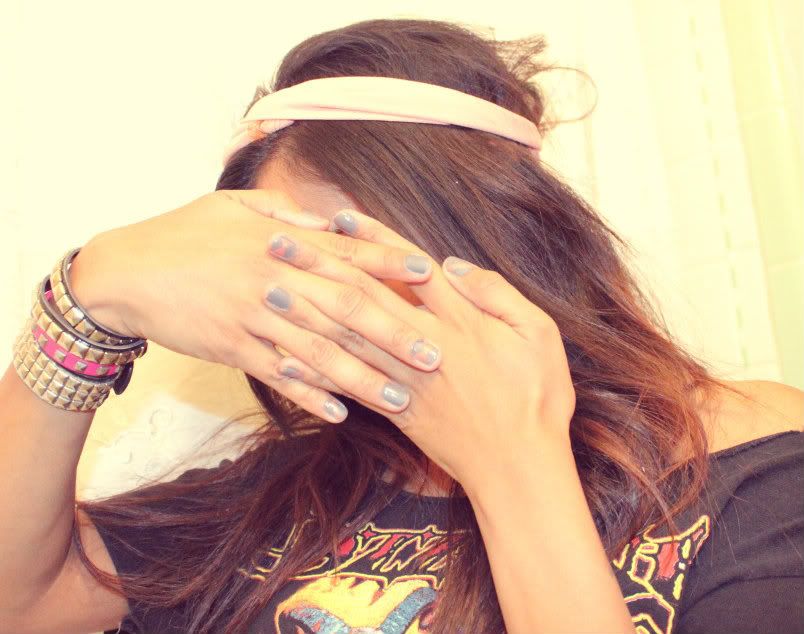 For my pinky and thumb I used the tape as a stencil so
I could get a perfect straight line..
I then peeled and placed my triangles in a design
I liked..
Slapped a clear coat of nail polish over...
& there ya have it..My nails are DID y'all!
Hope y'all like them!
Happy Monday!!!