and lets talk mexican fooood!
Yesterday I cooked up these tasty little tacos & would love to share with you!
(ATTENTION do not attempt to eat if you are on a diet..this can ruin it hahah)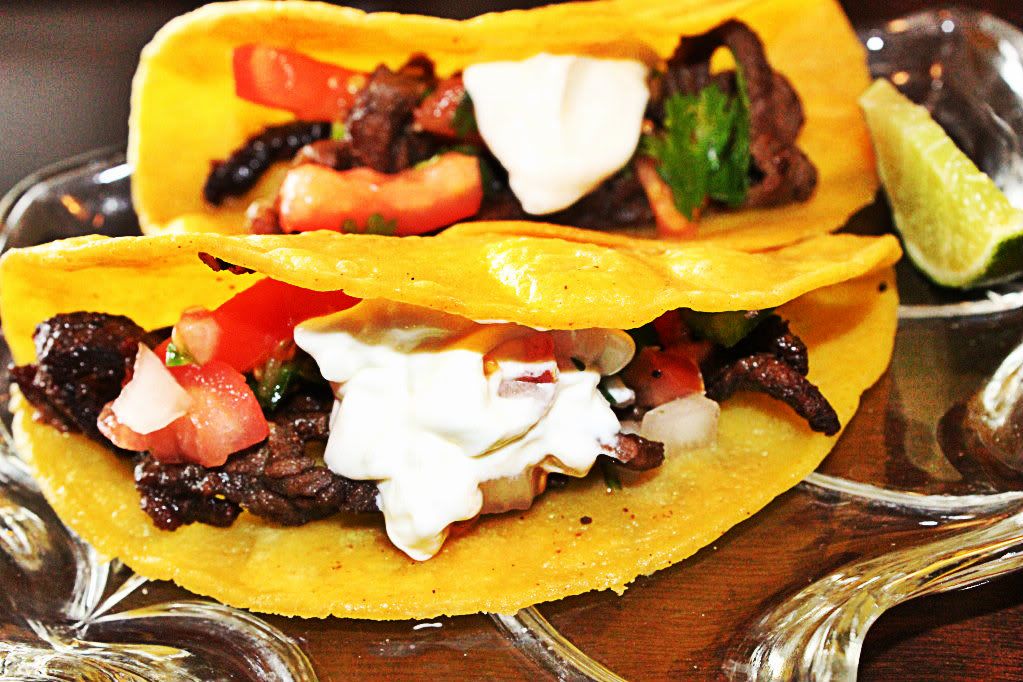 You will need..
1. Thin cut round steak (milanesa steak)
2.Corn tortillas ( I used yellow)
3.Salt
4. Pepper
5.Montreal steak seasoning
6. Olive oil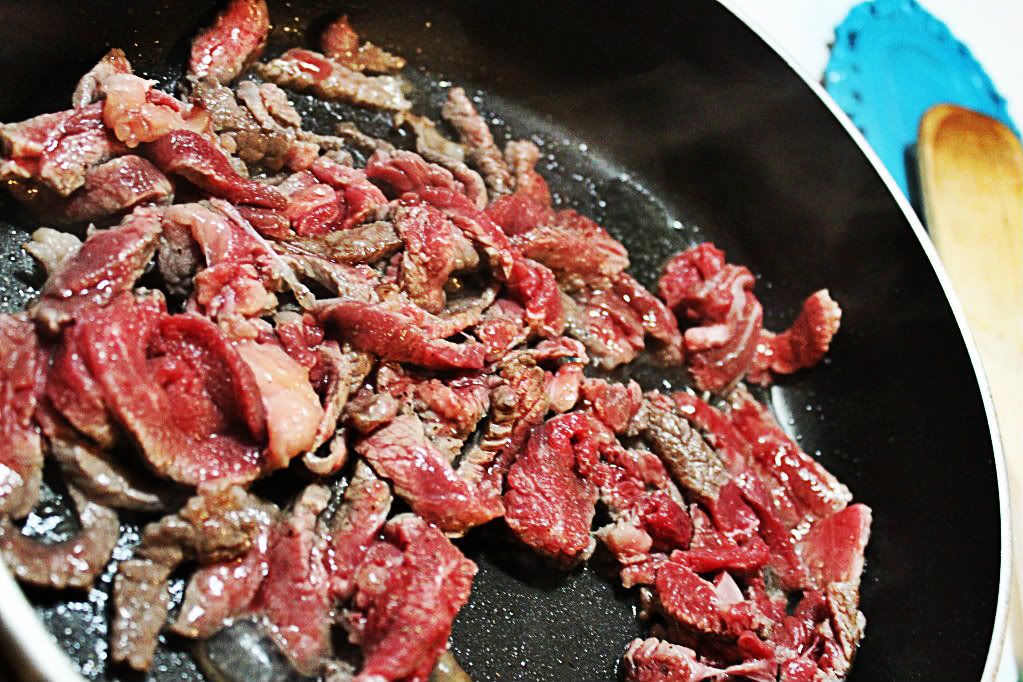 -Heat up your pan with a table spoon of Olive oil
-Cook on medium heat while covered (don't forget to stir it every now & then y'all)
-while that is cooking heat up a pan with about 2 table spoons of Olive oil.
-Fry your corn tortilla for a minute or two(till it gets a little crispy)
-Have a plate and paper towel ready to help soak up the extra oil from the tortilla
And.. Thats it!!! So easy huh???
For the pico de gallo you will need...
1. Tomato
2. Green pepper
3.Cilantro
4.Onion
5. Lime
I chopped..
-one small roman tomato
-One pepper
-About a handfull of cilantro
-1/4 of a white onion
Add some salt & mix it all with the juice of half a lime.
Now those bad boys are ready to be served!!
Oh, & you can't forget the sour cream
(they also taste great with a little squirt of lime)
Now grab your Sombrero & sit down for a "bueno" meal!!
Alright y'all thats about all the spanish I know...sad I know!
Hope y'all
Enjooooy!