Where do all my hair ties go? I have NO idea!!!
I swear I have a little hair tie obsessed ghost in my house.
They disappear like crazy around here!
What I do have is a bunch of dingy white shirts around my house.
Remember I live in a house full of dirty, stinky dudes.
So I decided to put them to use...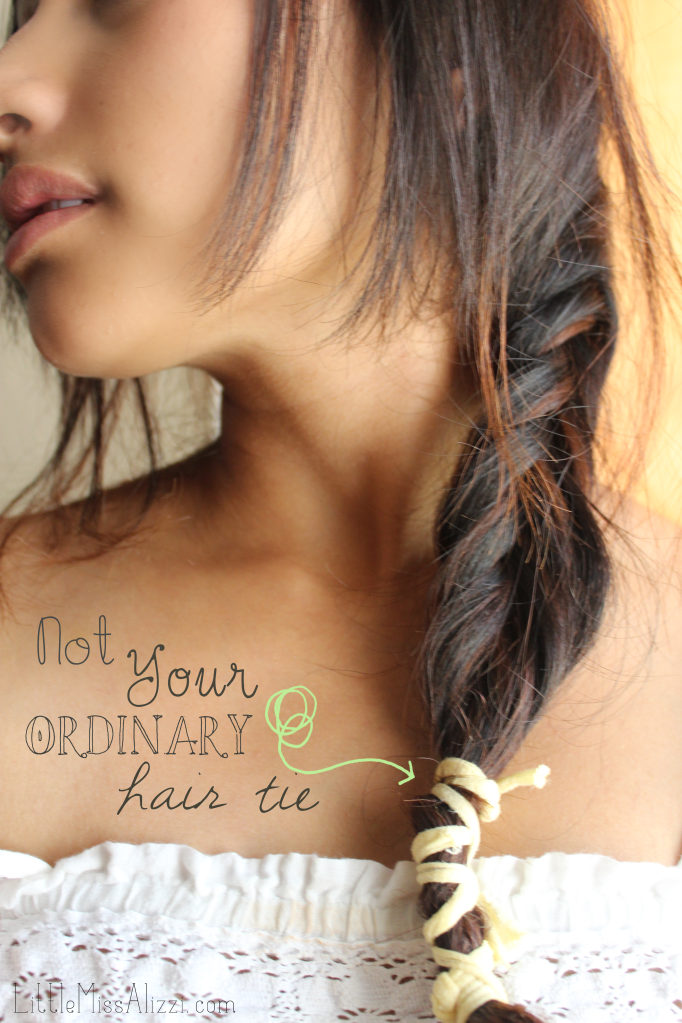 Need: Old White shirt, scissors, kool-Aid & Water
1. Cut into a thin strip
2. Mix Kool-Aid with hot water. I used about 1/2 a cup of water & the entire packet of Kool-Aid.
3. Soak into mixture. I was going for a pale yellow, so I soaked it for about 10min.
(For a darker color soak longer)
4. Wash & let it air dry. Then tie that shhhhnazzy little hair tie any way you want.
So easy & very fun to play with!
What do you think?
Happy Wednesday y'all!