I have a new obsession...what you ask?
E.L.F. products!
After hearing a friend go on & on about how much she likes these products I was pretty determined to try them out for myself. I strolled over to my local target and went a little crazy. The hubs tagged along and was pretty excited to see all the low prices. So excited he started throwing things in the cart telling me to try it all.
This never happens...like never
. I don't know if he was rushing me or if he was truly happy I wasn't spending a fortune on more than one product.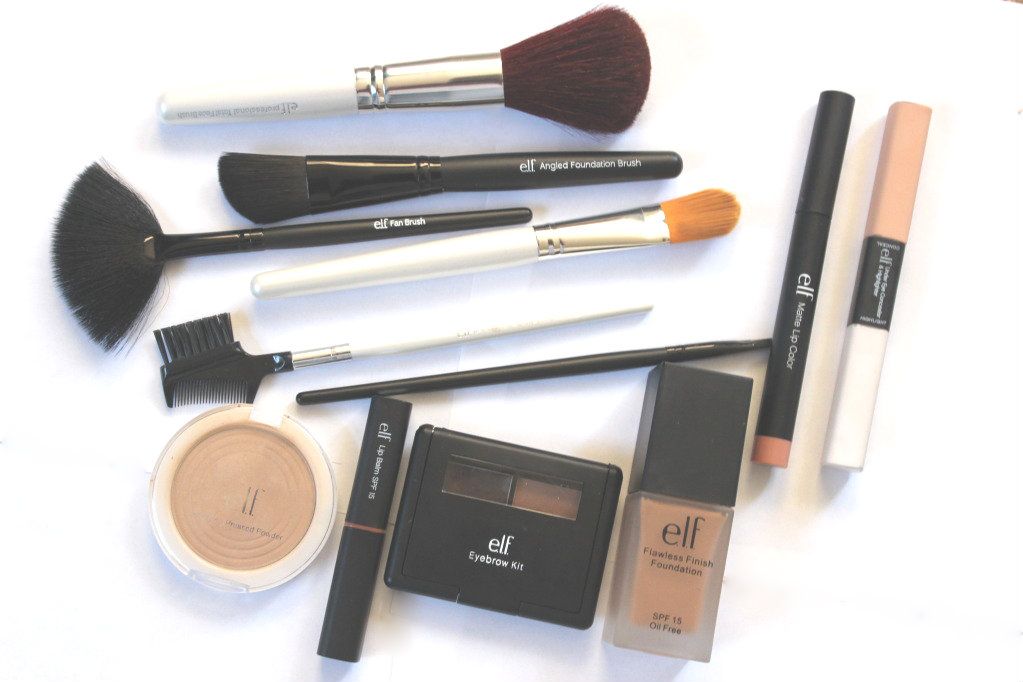 Let me start off by saying I'm addicted to these two lip balms nude & nearly nude.
I've also been using the clarifying powder and the caramel color foundation. The clarifying powder is really light and not heavy for the skin. Now I'm not really a foundation kinda gal, but I love what this foundation covers up and how it makes my face glow a little. I was worried about my skin braking out, but no signs of that yet.
I was a little hesitant about trying out this eyebrow kit. I've never colored in my eyebrows, but I've always noticed they need it...desperately! So I decided to try it hoping I wouldn't get a drawn on dramatic look. To my surprise I really like this product. It makes my eyebrows look fuller and a little more tamed all while looking really natural.
Now as for the makeup brushes.... The foundation brush is pretty awesome, these on the other hand I didn't really care for. But then again I'm pretty picky when it comes to my brushes. I hate it when there are crazy little hair things sticking out everywhere. Thats just me y'all... I guess it's one of those weird pet peeves that really shouldn't be a pet peeve? So over all I think I'm an
E.L.F.
kinda gal! I really like the quality of the makeup especially for the price you pay. The cheap prices makes this momma happy. I'm loving the very neutral look right now. This makeup is perfect for the everyday neutral look. Are you an E.L.F. girl?