I have been trying to go with a camo hunting theme look in my boys room. My mother found this obberrr-tastic fabric (which was FREE) just what I was looking for! Come on who doesn't like FREE!!! So I got to thinking.... I needed some art work for the walls.
So then I had some scrap drop cloth & a couple of picture frames I picked up from my local goodwill for only .99 cents! I painted them black and started free drawing the first letters of the boys names.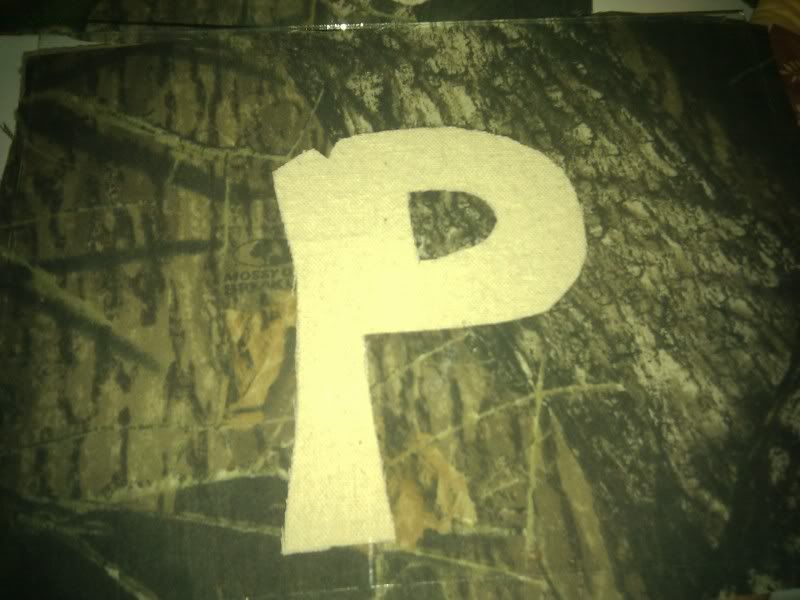 please don't judge my free hand lettering bahhaa! I then cut some strips of drop cloth and braided them together.
There ya have it! Eazzyy pezzyy wall art! Oh and those branches were found in my backyard.=D Just splattered some black spray paint & there it is.