So I'm sure you know by now I am a hoarder of JUNK wonderful treasures..
This week I was so busy I had no time to be thrifting around town...
BUT to my surprise these were practically thrown at me.
My wonderful father decided to go up to Brady TX
to help my little old grandma clean up some things around her house..
Can you believe she wanted my dad to haul all this junk to the junk yard!!!
Of course my dad knowing me so well brought it straight back here to me =)
There is so much more, (piled up in my kitchen along with all my other wonderful junk) but these are a few of my favorites..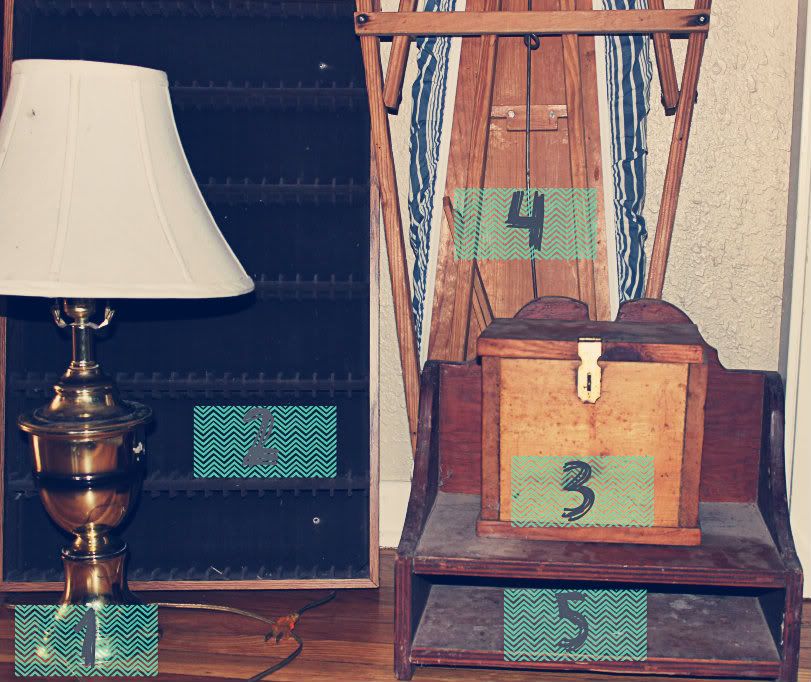 1. Lamp... that needs a little re-vampi'nnn
2. Old cassette holder... I got big dreams for this baby
3.Wooden box... I'm not sure yet, but it's old so I love it =D
4.Vintage ironing table..This is what I'm most excited about!!!!
5. A weee'litt'ole wooden shlef/chair??...not to sure what it was used for,
but its pretty darn cool well at least I think so =0
So there ya have it my fabulous Friday junk!
Hope everyone is having a
Fabulous Friday!!!
-Toodles, Jen