Alrighty y'all,
you know I am a vintage FREAK!!
I have been going crazy looking for the perfect little high chair to fit our
little
house.
Well.. I looked..& looked..& looked
& Nothing!
I could not find anything until I went on Ebay.
Thats where I saw all kinds of vintage high chairs (heavennn)
The sucky part was I didn't want to pay $100+shipping...yea, I'll pass.
(yea, yea, I know I'm cheap)
So then, it happened.. someone posted
"very old & ugly high chair w/potty chair both for $15"
on craigslist!!!
MeeeOHhhMyyy
That called my name!!
I called and believe it or not they were only 5min away form my house.
I jumped in my jeep threw them the money & snatched it off there carport.
(Yes, I know can you believe they just had it out there like it was trash!??
Ugh, the nerve!!)
for a COSCO huh? Yea I was even more ecstatic!!
I gave her a really good cleaning...
found some fabric & vinyl at joanns fabic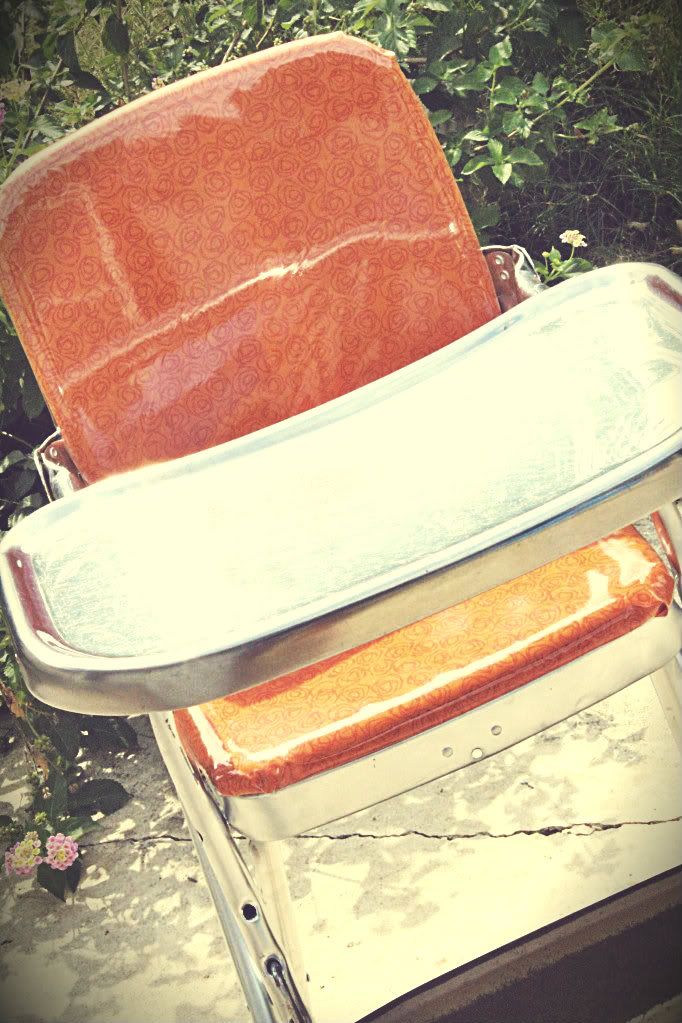 gave her a fresh painting with...
kept the original hardware...
Our very vintage high chair..
all for this little guy..
who still thinks its one huge drum.
Next is the potty seat...coming soooon!!
Happy Thursday y'all!!!
Toodles
-jen
Note: The tray was not painted! Other than a good cleaning it was not touched :) a safety strap was later added once it arrived via mail almost 4 weeks later...