Hey there y'all! I want to share a yummy...yummy little meal here..
One of my girlfriends shared this wonderful Chutney recipe & I so totally had to share.
For a mommy & wife who fights with time,
this recipe is Perfecto!
Fast, Easy & super Delish!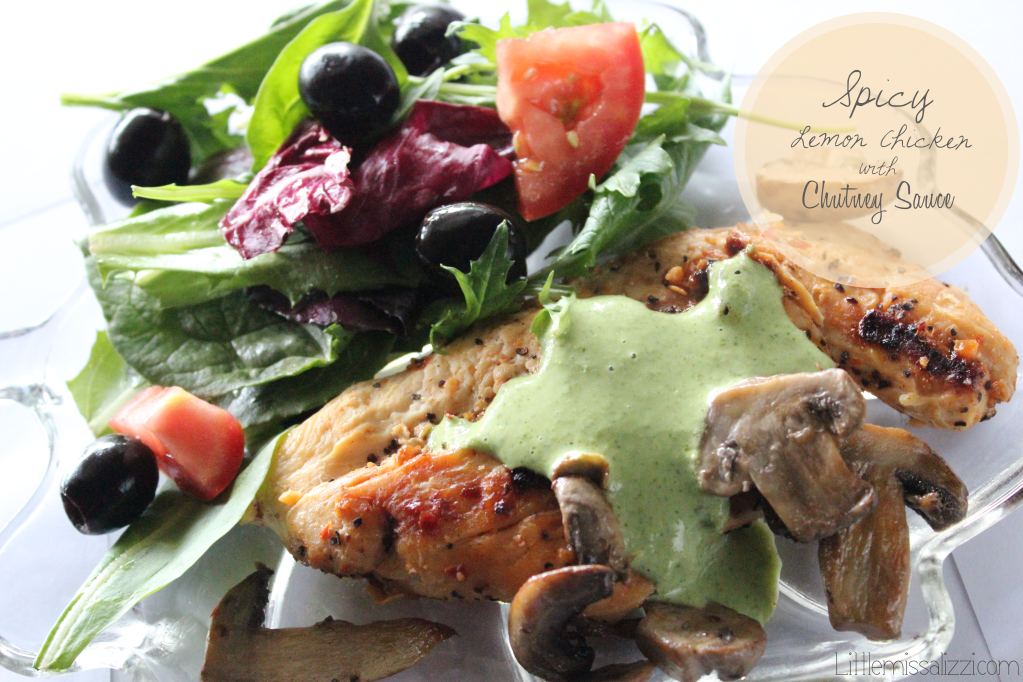 You will need
-Thin Chicken breast
-Spicy Montreal seasoning(My Fav)
-Half a lemon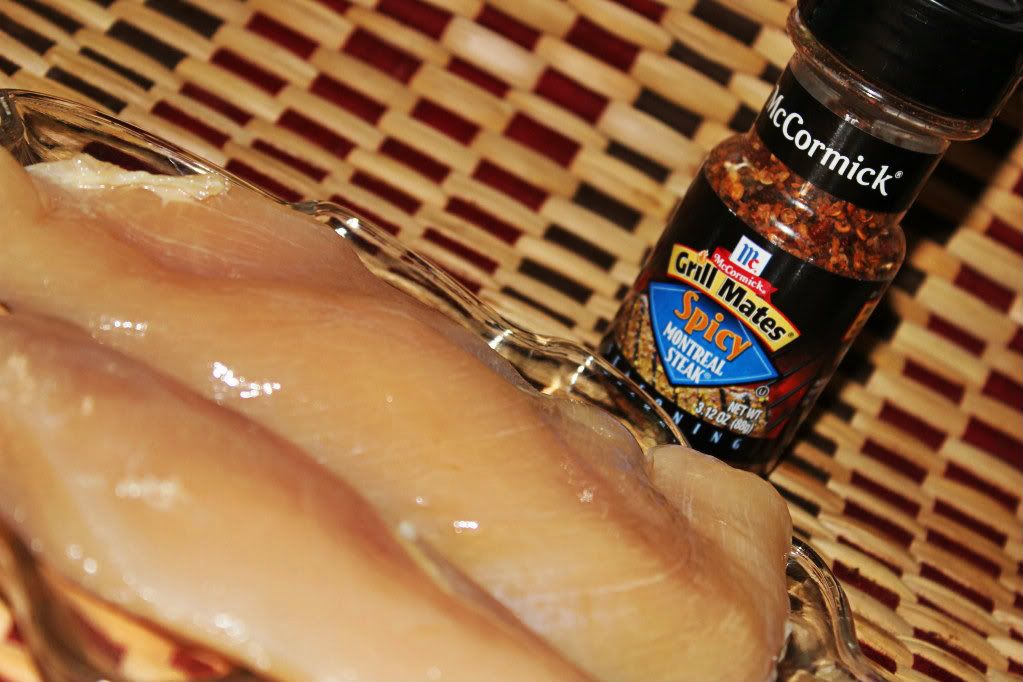 Season your chicken as much as you desire...
Squeeze and marinade with lemon juice...
I also grilled some mushrooms on the side...
Pretty Simple huh?
For the Chutney sauce you will need
-Green Peppers
-Mint leaves
-Cilantro
-Lime Juice
-Salt
-Sour cream or Plain yogurt
I used
-2 peppers(without seeds)
-1 squeezed lime
-1/4 cup of mint leaves
-1/2 cup of cilantro
-2tablespoons of Sour Cream
(I totally forgot the yogurt at the grocery store..Darn!)
Mix it all together in your little blinder & serve...
Add ingredients to whatever amount and flavor you desire.
Hope you enjoy it as much as our little family does